Educational events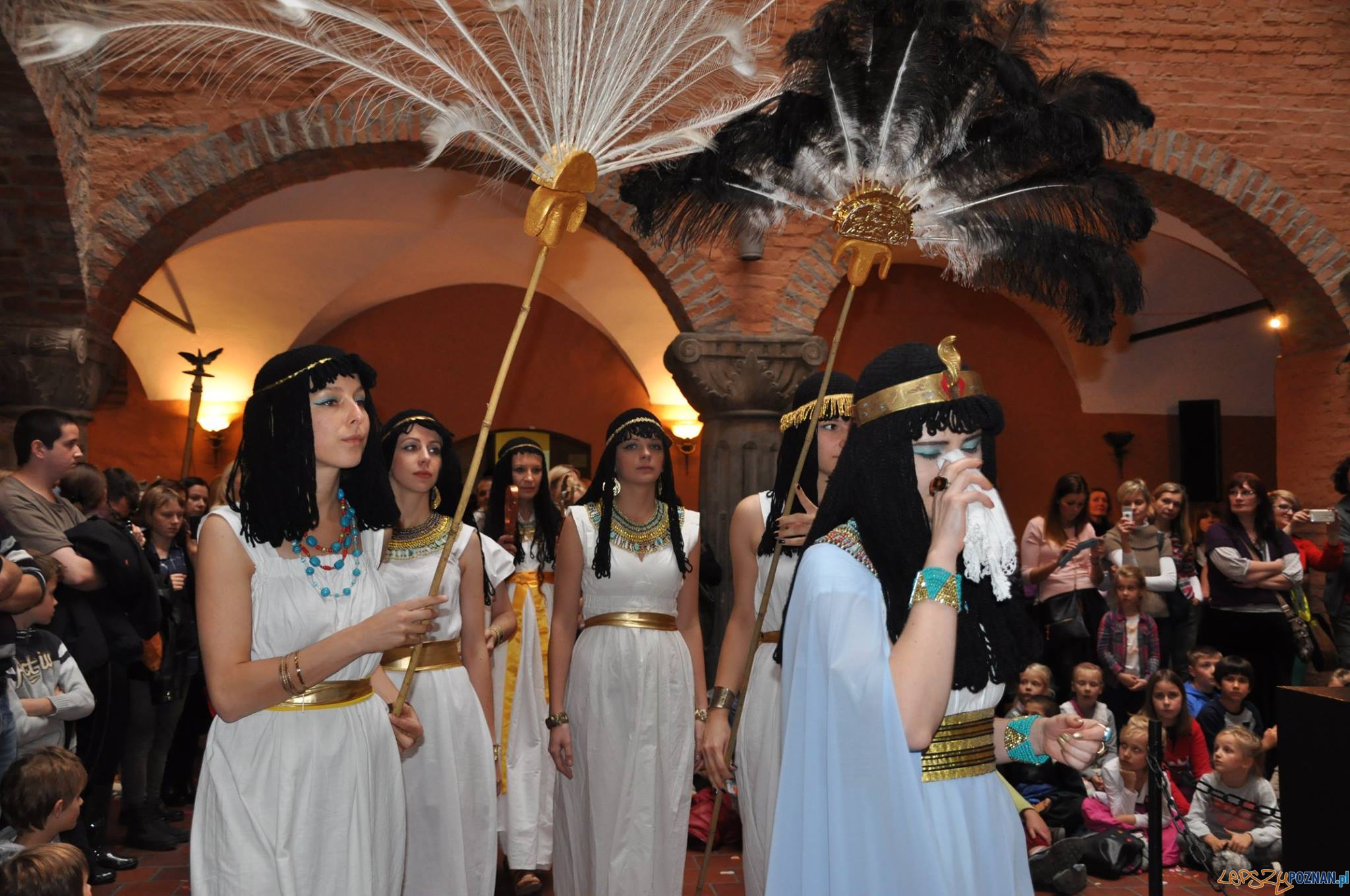 Educational events since 2003 invariably attract everyone who wants to spend their free time in a pleasant and effective way. Each weekend is subordinated to one theme. So far, the Museum has already organized, among others Egyptian weekend associated with ancient Egypt, Medieval weekend on the rich culture of the Middle Ages, An archaeological weekend that allows to learn the secrets of an archaeologist, and even a weekend with women, during which you could meet women over different epochs and different civilizations.
The popularity of these events is the result of a diverse program in which everyone can find something for themselves. The youngest enthusiasts of archeology can take part in workshops using the principle of "having fun to learn". Lectures and presentations are prepared for older archeology enthusiasts. When organizing them, the Museum invites to the participation of famous scientists and popularizers of archeology. However, projections of archaeological films or thematically related to archeology are an additional attraction of events.
TERMS AND CONDITIONS FOR WORKSHOPS FOR CHILDREN ORGANIZED BY THE ARCHAEOLOGICAL MUSEUM IN POZNAN
archaeological museum in poznan »education» educational weekends »regulations of workshops for children organized by the archaeological museum in poznan
1. The organizer of the workshop is the Archaeological Museum in Poznań
2. The place of organization of the workshops is the Górka Palace or the Archaeological Reserve Genius Loci, unless the organizer indicated otherwise in the description of the workshops.
3. Workshops are intended for children aged 5-12, unless the organizer indicated otherwise in the description of the workshops.
4. Workshops are intended only for individual participants.
5. To participate in the workshop, an admission ticket at the price of PLN 5 purchased at the Museum's ticket office, unless the organizer indicated otherwise in the description of the workshops.
6. The child may be accepted for the workshop on the basis of the application form that is fully completed by the child's guardian (an adult).
7. The child taking part in the workshop receives a stamp with the name. The same stamp is given to the guardian.
8. Caregivers are not allowed to stay in the room where the workshops are organized.
9. During the workshops, children are under the care of the people conducting the workshops.
10. During the workshops, children are obliged to comply with the instructions issued by the person / s conducting the workshops.
11. A child may be picked up from the workshop only by a person who has a stamp issued by the Organizer when the child is admitted. Upon receipt, the child's and guardian's stamp is required.
12. Children with symptoms of flu or cold will not be allowed to participate in the workshops.
13. Guardians of children agree to use the child's image for promotional purposes by the Archaeological Museum in Poznań.
The application form entitling you to participate in the Archeological Museum in Poznan is available at the organizer's office.